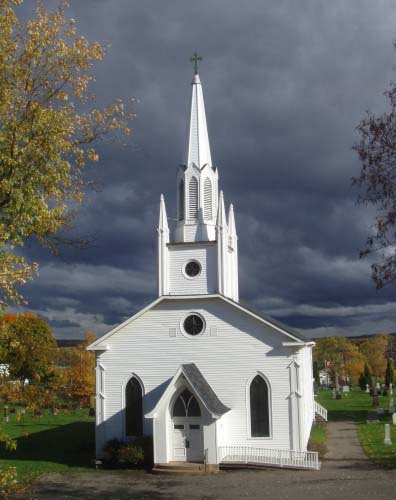 Your Guide to Finding and Using Church Records for Genealogical Research
Church records may inlcude baptisms, marriages, burials, as well as membership and participation in church activities. Church affiliation often accounts for migration patterns.
Don't assume your ancestors had the same church affiliationas that of your contemporary relatives.
How do you find which church your ancestors attended? Look at proximity. Notice the names of clergymen who married and buried them; see if the obituary includes church membership. With a little research you can determine the chruch with which that person was affiliated.
The LDS has filmed many church records; more so for churches in other countries than those in America.. The D.A.R. transcriptions often include church records and transcriptions are often in local periodicals published by county, regional and state societies. Some churches have archives of their records.